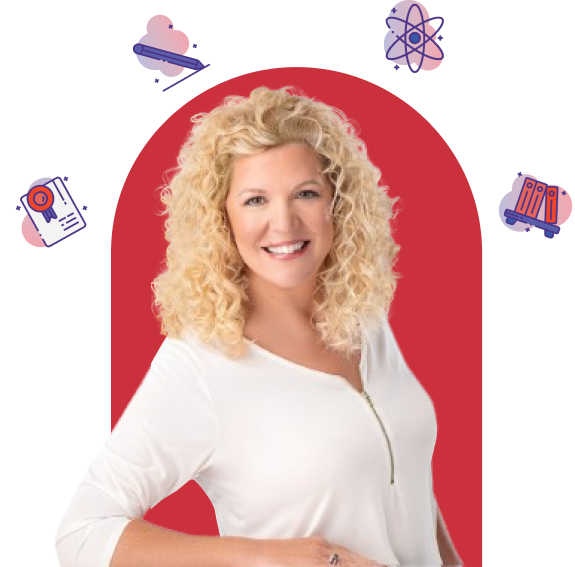 Does the idea of working from home and running your business interest you? Do you like the concept of having the flexibility to do what you want when you want? Do you want to control how much money you make, the hours you work, and design a lifestyle that works for you instead of a large corporation?
You're not alone. That type of control and opportunity appeal to many people, except they often struggle with the question "What would I do?"
You've probably seen many of your friends step into some retail part-time business, whether that is selling candles, oils, or laundry soap. There is nothing wrong with those lines of business, but there is so much about the job itself you need to learn, and that can be overwhelming.
Instead of starting from scratch, why not use the skills you already have? Why not do what comes naturally? Your job as an administrative professional makes you uniquely qualified to be a virtual assistant!
Slow down; it isn't that easy. As a matter of fact it isn't easy at all, but then again, anything worth having doesn't come easy right?
The good news is that you have most of the skills you need to be a VA. You just need a little insight to ensure you don't jump in too quickly without enough homework.
Here are some of the pros and cons of being a self-employed VA:
Pros:
–    You are your own boss (sort of). Technically you are the boss so you can call your own shots. However, any paying client will demand, and expect you to jump when they say jump. You can jump, or not, and deal with the consequences of your choices. You are the boss… it is up to you how you respond. That type of control is a pretty powerful incentive.
–    Flexibility. You can set your own hours. Maybe you're a night owl, and you like to work into the wee hours. You can. Perhaps you're a stay at home parent, and you need to get the kids ready in the morning and pick them up after school. You can set your work hours around your schedule. Maybe you want to spend your winters in a warmer client; you can do that too! You have the flexibility to pick where and when you work. For those just thinking about starting your own VA business, working in the evenings after your day job might fit just perfectly.
–    Satisfaction. No more being stuck in traffic every day causing your stress levels to increase exponentially (unless there is a lot of traffic between your bedroom and your office that is!). No more office politics. No more expense on cars, clothing, and all the other things that eat away at your pay cheque. You have the ability to control your day, which is hopefully going to elevate your satisfaction rate substantially. At least you won't have an oblivious manager to deal with anymore!
Cons:
–    Work/Life Balance. It is very easy to become distracted with all the freedom you have and make time each day to go to the gym, spend social time with others who aren't in the office during the day, and a million other tempting distractions. Focus can be very hard. The opposite is true as well when business is going well. It is easy to fall to the adage "Make hay when the sun shines" which may cause you to work far more than the 37 hours your corporate job requires. Balance is difficult. Discipline is mandatory and a big challenge for most people (at least initially).
–    Lack of sick time or vacation. Being self-employed means that you only get paid when you work. Holidays are not paid. There is no such thing as a paid vacation (you will typically be doing some work while on vacation), and should you get sick; there is no compassion from your clients … they may just go elsewhere to get their jobs done. As you can imagine, work/life balance becomes an issue when the only money you make is when you are putting in the hours.
–    Lonely. It can be lonely working from home. As much as you may complain about the noise, the interruptions, and the drama your coworker's cause, you invariably will miss them and the frustration they bring. Since you will get lonely, it will be easy to get distracted by the gym, the coffee shop, or anything online. Loneliness breeds balance challenges (as per reason number one).
I've been self-employed for almost 25 years, and while I face the very same pros and cons in my business, I wouldn't trade it for the world.
You'll learn discipline (or you won't be successful). You'll learn balance (or you won't have any relationships). You'll learn financial control (or you won't have any money).
Starting your own business can be fun, motivating, and energizing. Be smart about how you set it up, how you transition, and how you design your own VA business.
Maybe you're meant to run your own VA business!
ENTER YOUR CONTACT INFO BELOW TO WATCH THE VIDEO REPLAY:
Contact Warren at Warren@On-The-Right-Track.com