Steps to Health, Energy & Vitality to be more Motivated, Confident and Productive at Work.  New Webinar on April 27                          

Hi David
Improving your health and happiness can make you 31% more productive at work as well as having a positive impact on every area of your life.
Imagine what it would be like to wake up every morning feeling vibrant and energised and ready to approach the day with confidence. Imagine how much better you would be if you not only wanted to go to work every day, but looked forward to it. Can you imagine how much more engaged you would be, how much more productive you would be, and how much more positive you would be? There is no downside to being healthy, energized, and vitalized to you, or your company!
Nothing is more foundational to success than great health, energy and vitality. As a busy professional it can be difficult to fit in time to exercise or eat well, let alone master the motivation to do so. This webinar will dispel the myths and give you practical, time-saving strategies to overcome the most common challenges busy people face when improving their health. You can use these strategies while at work even. Imagine getting a group together and watching this webinar as a group so you have team support, and company support. This isn't a diet. It isn't a major life overhaul. It is about keeping you motivated and productive in all aspects of your life.
The number one mindset tool you need to stay motivated and focused (this works at home and at work!)
Time saving nutrition tips that will boost your mood and energy all day long (so you don't have those sleepy times while you're trying to get your job done)
How to overcome the biggest exercise myth that stops you seeing results (and you don't need to leave work early to go to the gym, buy a gym membership, or interfere with your family life either!)
Time saving ways to easily fit exercise into your day to boost both your mood and productivity (get everyone involved and get the entire office on the right track to boosting productivity in a fun and engaging way)
How to achieve balance & improve your health & happiness, so you feel fantastic for life
Your Presenter: Lauren Parsons   

Lauren is an award winning Wellbeing Specialist who is passionate about equipping and inspiring people to truly boost their health and happiness. With 17 years' experience in the health and wellbeing profession in New Zealand she is a sought after speaker, coach and consultant.

Author of real food less fuss, founder of the online programmeGet Fit Feel Fabulous, Revitalise Wellbeing Retreats and theSnack on Exercise movement. Lauren helps busy people re-discover how to feel vibrant, confident and energised. She specialises in helping organisations create a high energy, peak performance culture, leading to a competitive advantage.

Price of the workshop includes: 
Interactive workbook (emailed prior to session)
Live Q&A session following presentation
Recording of session (available for 60 days)
30 days free email one-on-one coaching
Toll Free access
Certificates for all attendees
Date: Thursday, April 27, 2017
Time: 2:00 pm ET (1 hour webinar)
Cost: Only $139.00 per dial in line (unlimited attendance)
Are you ready to sign up?

Click here for CAD and click here for USD to register automatically
Or
Email David@on-the-right-track.com with "Register Me for 5 Steps to Health, Energy & Vitality" in the subject line.
It is not too late to sign up for the April 20 webinar "Automating Your Excel Spreadsheets" by Neil Malek. Email: David@on-the-right-track.com  with "Automating Your Excel Spreadsheets" in the subject line (session is Thursday @ 2pm ET) 
Contact Rhonda for details about bringing this program live to your location.
There's a fresh, new podcast every week on itunes. Don't miss it.

 ATTENTION ASSOCIATION MEMBERS:
If you're an IAAP member, the content of this webinar is in line with the criteria for recertification points. (International Association of Administrative Professionals)
We are happy to offer a discount code to members of AEAP. Please use the code provided to you in your weekly communication when registering.

If you are an ASAP member and enrolled in ASAP's Professional Administrative Certificate of Excellence (PACE), this live webinar will count for 1.5 credits toward your Certificate. (American Society of Administrative Professionals)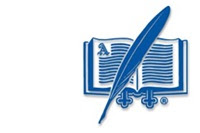 If you are an AAA member, you will receive a certificate that is already good for 1 certification point. (Association of Administrative Assistants)
ON THE RIGHT TRACK is a preferred partner of the International Virtual Assistants Association.

We provide Certificates of Completion following the session as the content of this programs qualifies for many different types of CEUs.

Wondering how we're going to get all this done?

Here's how:
* "5 Steps to Health, Energy & Vitality" is a live, 1-hour webinar you'll call into, while following along on an online presentation.
* Before the session, I'll send you an Executive Overview, which is the workbook you'll use to follow along.
* During the session, I'll host a live Q&A call, in which you can remain anonymous.
* After the session, I'll send you the link to the recording, which will be available for you for 60 days.
* For 30 days following the session, you'll get unlimited email coaching with me
So, now are you ready to sign up?

Click here for CAD,
click here for USD or
email David@on-the-right-track.com with "Register Me for 5 Steps to Health, Energy & Vitality" in the subject line.  

Following the session, you will receive a Certificate of Attendance from David to use in your files to prove your commitment to ongoing education.
Keep ON THE RIGHT TRACK this month!
Rhonda

Rhonda Scharf CSP
Certified Speaking Professional
ON THE RIGHT TRACK – Training & Consulting Inc. (TM)
Toll Free: 1-877-213-8608
Bus: 613-244-9444
Get your company and staff ON THE RIGHT TRACK to success!
Contact Rhonda today for more information about bringing her into your company or convention to motivate and educate
www.on-the-right-track.com
www.DealingWithDifficultPeople.org
www.MinuteTakingMadeEasy.com
2004 National President of the Canadian Association of Professional Speakers
Named in the current edition of "Who's Who in Professional Speaking"
Recipient of the Spirit of CAPS award 2008
On The Right Track 74 Decona Terrace Ottawa, Ontario K2J 0G1 Canada (613) 244-9444