Business Writing Made Easy – Webinar on Sep 15 
Hello:
Q: What's the best way to waste valuable time, squander resources, and miss out on time-sensitive opportunities?A: Allow poorly written communications to get through. When they do, recipients get confused and don't take action. Delays and mistakes—even embarrassment—often follow.
There must be an easier way! Yes, when you know how to craft EVERYTHING you write with clarity, precision, and intention.
This business writing webinar helps you get results that can boost your professional image in the workplace. You'll have immediate action items to apply that will sharpen how you write every time.
Here is what our Business Writing Made Easy webinar will cover:
You'll become aware of ways to:
Save readers' time by reducing wordiness and repetition
Plan written pieces before composing the first sentence
Strengthen the rhythm and flow of what you write
Punctuate and proofread with fresh eyes
Match the words to the meaning with precision
To look good in the eyes of those you want to impress, make sure your writing is right.
Join this webinar to freshen your writing skills and boost your ability to communicate with confidence.
Take time to apply new skills by attending this fun, interactive webinar.
Your Presenter: Barbara McNichol   
This expert editor of nonfiction books has been on a crusade to help professionals improve their writing. Barbara does so through her half-day Wordshop that has been presented at national conferences and in workplace settings in the U.S. and Canada. She is an active member of National Speakers Association and Global Speakers Federation.
Price of the workshop includes: 
Interactive workbook (emailed prior to session)
Live Q&A session following presentation
Recording of session (available for 60 days)
30 days free email one-on-one coaching
Toll Free access
Certificates for all attendees
Date: Thursday, September 15, 2016
Time: 2:00pm ET
Cost: Only $124.00 per dial in line (unlimited attendance)
Are you ready to sign up?
Click here for CAD and click here for USD to register automatically.
Or
Email David@on-the-right-track.com with "Register Me for Business Writing Made Easy" in the subject line.
Contact Rhonda for details about bringing this program live to your location.   

It is not too late to sign up for the Sep 8 webinar "Time & Workload Management" by Rhonda Scharf. Email: David@on-the-right-track.com  with "Register Me for Time & Workload" in the subject line (session is Thursday @ 2pm ET)


There's a fresh, new podcast every week on itunes. Don't miss it.
ATTENTION ASSOCIATION MEMBERS:
If you're an IAAP member, the content of this webinar is in line with the criteria for recertification points. (International Association of Administrative Professionals)
We are happy to offer a discount code to members of AEAP. Please use the code provided to you in your weekly communication when registering.

If you are an ASAP member and enrolled in ASAP's Professional Administrative Certificate of Excellence (PACE), this live webinar will count for 1.5 credits toward your Certificate. (American Society of Administrative Professionals)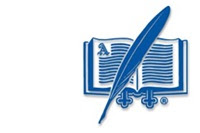 If you are an AAA member, you will receive a certificate that is already good for 1 certification point. (Association of Administrative Assistants)
ON THE RIGHT TRACK is a preferred partner of the International Virtual Assistants Association.

We provide Certificates of Completion following the session as the content of this programs qualifies for many different types of CEUs.
Wondering how we're going to get all this done?
Here's how:

* "Business Writing Made Easy" is a live, 1-hour webinar you'll call into, while following along on an online presentation.
* Before the session, I'll send you an Executive Overview, which is the workbook you'll use to follow along.
* During the session, I'll host a live Q&A call, in which you can remain anonymous.
* After the session, I'll send you the link to the recording, which will be available for you for 60 days.
* For 30 days following the session, you'll get unlimited email coaching with me 

So, now are you ready to sign up?

Click here for CAD,
click here for USD or
email David@on-the-right-track.com with "Register Me for Business Writing Made Easy" in the subject line.  

Following the session, you will receive a Certificate of Attendance from David to use in your files to prove your commitment to ongoing education.
Keep ON THE RIGHT TRACK this month!
Rhonda
Rhonda Scharf CSP
Certified Speaking Professional
ON THE RIGHT TRACK – Training & Consulting Inc. (TM)
Toll Free: 1-877-213-8608
Bus: 613-244-9444
Get your company and staff ON THE RIGHT TRACK to success!
Contact Rhonda today for more information about bringing her into your company or convention to motivate and educate
www.on-the-right-track.com
www.DealingWithDifficultPeople.org
www.MinuteTakingMadeEasy.com
2004 National President of the Canadian Association of Professional Speakers
Named in the current edition of "Who's Who in Professional Speaking"
Recipient of the Spirit of CAPS award 2008