Does Your Grammar Hurt Your Credibility – October 6 
Hi David

Does your grammar hurt your credibility? You bet it does! Make sure you aren't making mistakes that make you look uneducated, uninformed or unprofessional.
We have the solution for you. A one hour virtual meeting (webinar) designed for general business and professional audiences. Ensure you are not hurting your credibility and career by getting ON THE RIGHT TRACK with your written communication today.

What's wrong with these sentences? :
The firm is proud to have served our clients for fifty years.
Martin and Deborah's reports were both submitted on time.
If you don't feel well, go and lay down.
This is a very unique situation.
I felt badly when my friend lost her job.
If they look fine to you, maybe it's time to take a closer look at your grammar skills.
On Thursday, October 6, 2016, we are having a one hour webinar to help you get ON THE RIGHT TRACK to better grammar.
We will take a non-technical approach to grammar. Instead of delving deep into the rules, which would take years and induce coma, we use examples to illustrate how to use grammar.

(We will even do a couple multiple-choice exercises, which could be fun especially for those who are attending the webinar in groups!).  
Feel confident when you are writing at work.  

Get the results you expect.  
Learn to present your ideas clearly and persuasively.

This isn't your seventh grade grammar class – it is information that makes sense, and it works! 
Your Presenter: Helen Wilkie   
Helen is a professional keynote speaker,trainer, consultant and author. She has written five books and published articles on all aspects of business communications. Her teaching experience at high school, college and business levels has given her the ability to pass her skills onto others. Her presentations offer a lively, enjoyable learning experience.

Price of the workshop includes: 
Interactive workbook (emailed prior to session)
Live Q&A session following presentation
Recording of session (available for 60 days)
30 days free email one-on-one coaching
Toll Free access
Certificates for all attendees
Date: Thursday, October 06, 2016
Time: 2:00pm ET
Cost: Only $124.00 per dial in line (unlimited attendance)
Are you ready to sign up?
Click here for CAD and click here for USD to register automatically.
Or
Email David@on-the-right-track.com with "Register Me for Get To Grips With Grammar" in the subject line.
 
Contact Rhonda for details about bringing this program live to your location. 
There's a fresh, new podcast every week on itunes. Don't miss it.                                                           


ATTENTION ASSOCIATION MEMBERS:
If you're an IAAP member, the content of this webinar is in line with the criteria for recertification points. (International Association of Administrative Professionals)
We are happy to offer a discount code to members of AEAP. Please use the code provided to you in your weekly communication when registering.

If you are an ASAP member and enrolled in ASAP's Professional Administrative Certificate of Excellence (PACE), this live webinar will count for 1.5 credits toward your Certificate. (American Society of Administrative Professionals)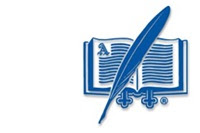 If you are an AAA member, you will receive a certificate that is already good for 1 certification point. (Association of Administrative Assistants)


ON THE RIGHT TRACK is a preferred partner of the International Virtual Assistants Association.

We provide Certificates of Completion following the session as the content of this programs qualifies for many different types of CEUs.
Wondering how we're going to get all this done?

Here's how:  
* "Get To Grips With Grammar" is a live, 1-hour webinar you'll call into, while following along on an online presentation.
* Before the session, I'll send you an Executive Overview, which is the workbook you'll use to follow along.
* During the session, I'll host a live Q&A call, in which you can remain anonymous.
* After the session, I'll send you the link to the recording, which will be available for you for 60 days.
* For 30 days following the session, you'll get unlimited email coaching with me

So, now are you ready to sign up?

Click here for CAD,
click here for USD or
email David@on-the-right-track.com with "Register Me for Get To Grips With Grammar" in the subject line.  

Following the session, you will receive a Certificate of Attendance from David to use in your files to prove your commitment to ongoing education.
Keep ON THE RIGHT TRACK this month!
Rhonda 

Rhonda Scharf CSP
Certified Speaking Professional
ON THE RIGHT TRACK – Training & Consulting Inc. (TM)
Toll Free: 1-877-213-8608
Bus: 613-244-9444
Get your company and staff ON THE RIGHT TRACK to success!
Contact Rhonda today for more information about bringing her into your company or convention to motivate and educate
www.on-the-right-track.com
www.DealingWithDifficultPeople.org
www.MinuteTakingMadeEasy.com
2004 National President of the Canadian Association of Professional Speakers
Named in the current edition of "Who's Who in Professional Speaking"
Recipient of the Spirit of CAPS award 2008