Instant File Triage in Word, Excel, and PowerPoint New Webinar On February 2 @ 2pm ET
Hi David
If you're responsible for editing, managing, and combining files that others have created, this session will cut through the noise and make you a professional. Learn the tools that Word, Excel, and PowerPoint have for making your files better, quicker. If you've ever wondered why some of your slides have numbers and some don't, or how a paragraph with slightly different font got through to your final document, you'll want to attend.
Topics include: 
Format Painting
Paste Special
Clear Formatting
Paragraph Styles
Find and Replace with Special Characters
Named Ranges
Data Validation
Slide Masters and Layouts
Themes and Templates
Convert to SmartArt
Speaker Notes
Your Presenter: Neil Malek  
Neil Malek is a Microsoft Certified Trainer, Adobe Certified Instructor, and CompTIA Certified Technical Trainer. With more than a decade of teaching experience, he focuses on answering 'why' before getting to the details of 'how' to do something.  
Price of the workshop includes: 
Interactive workbook (emailed prior to session)
Live Q&A session following presentation
Recording of session (available for 60 days)
30 days free email one-on-one coaching
Toll Free access
Certificates for all attendees
Date: Thursday, February 2, 2017
Time: 2:00 pm ET (1 hour webinar)
Cost: Only $139.00 per dial in line (unlimited attendance)
Are you ready to sign up?
Click here for CAD and click here for USD to register automatically
Or
Email David@on-the-right-track.com with "Register Me for Instant File Triage" in the subject line.
Contact Rhonda for details about bringing this program live to your location.
There's a fresh, new podcast every week on itunes. Don't miss it.

 ATTENTION ASSOCIATION MEMBERS:
If you're an IAAP member, the content of this webinar is in line with the criteria for recertification points. (International Association of Administrative Professionals)

We are happy to offer a discount code to members of AEAP. Please use the code provided to you in your weekly communication when registering.


If you are an ASAP member and enrolled in ASAP's Professional Administrative Certificate of Excellence (PACE), this live webinar will count for 1.5 credits toward your Certificate. (American Society of Administrative Professionals)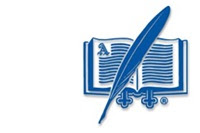 If you are an AAA member, you will receive a certificate that is already good for 1 certification point. (Association of Administrative Assistants)

ON THE RIGHT TRACK is a preferred partner of the International Virtual Assistants Association.

We provide Certificates of Completion following the session as the content of this programs qualifies for many different types of CEUs.

Wondering how we're going to get all this done?
Here's how:
* "Instant File Triage" is a live, 1-hour webinar you'll call into, while following along on an online presentation.
* Before the session, I'll send you an Executive Overview, which is the workbook you'll use to follow along.
* During the session, I'll host a live Q&A call, in which you can remain anonymous.
* After the session, I'll send you the link to the recording, which will be available for you for 60 days.
* For 30 days following the session, you'll get unlimited email coaching with me
So, now are you ready to sign up?
Click here for CAD,
click here for USD
or
email David@on-the-right-track.com with "Register Me for Instant File Triage" in the subject line.  

Following the session, you will receive a Certificate of Attendance from David to use in your files to prove your commitment to ongoing education.
Keep ON THE RIGHT TRACK this month!
Rhonda 

Rhonda Scharf CSP
Certified Speaking Professional
ON THE RIGHT TRACK – Training & Consulting Inc. (TM)
Toll Free: 1-877-213-8608
Bus: 613-244-9444
Get your company and staff ON THE RIGHT TRACK to success!
Contact Rhonda today for more information about bringing her into your company or convention to motivate and educate
www.on-the-right-track.com
www.DealingWithDifficultPeople.org
www.MinuteTakingMadeEasy.com
2004 National President of the Canadian Association of Professional Speakers
Named in the current edition of "Who's Who in Professional Speaking"
Recipient of the Spirit of CAPS award 2008