Customer Service: Next Webinar On 

December 15

@

2pm ET
Hi David

The smartest companies have the best customer service

It's no secret that the smartest companies seek to provide the BEST customer service.
For example, did you know that Apple wants its customers to experience happiness, and has developed a customer-service strategy based on achieving that result? 

What's your Customer-Service Strategy?
Are your customers or clients happy?
Do your employees understand exactly what your customers want and need?
Do you have a consistent "Customer-Service Strategy" that employees can easily follow?
Is your management team focused on achieving superior customer service?
In this 60-minute WEBINAR, you'll learn the techniques, strategies, and skills that work best when developing your own customer-service strategy; as well as a case-study of Apple's 5-Step Strategy – and why it works so well!
In This Webinar You'll learn: 
New theories and new techniques, based on scientific studies of quality customer service.
Why Apple's 5-step plan works: A case-study of Apple's ideas and techniques.
How to identify a customer's personality: Aggressive, expressive, passive, or analytical?
10 ways to improve your own Customer-Service Strategy – without spending a dime!
Techniques for building rapport with customers, on the phone and in person.
3 ways to develop a friendly, customer-focused attitude that will keep your customers happy.
Questions you must ask customers when determining their wants and needs.
7 ways you can frustrate customers, drive them crazy, and lose their business.
5 techniques to calm your customers when they're angry or upset.
Why you must learn to accept complaints as gifts to improve your customer-service strategy.
10 ways to create a real and honest, long-lasting relationship with customers.
Why "facts" should never matter when a customer complains.
8 rules of great customer service that everyone can use immediately.
Customer-Service Myths: (Are you following a policy that doesn't work?)
The best way to end your conversations with all customers.
4 ways to allow employees to vent their frustrations – so they don't vent to customers!
How to make a good first impression with customers – in 5 seconds flat!
10 phrases every Customer Service Rep must know to succeed.
Your Presenter: Rhonda Scharf   
Rhonda Scharf is a well recognized Professional Speaker, Trainer and Author. She specializes in helping Administrative Professionals to thrive in their work environment using her proven tools and strategies. She is a trusted resource for the top organizations in Canada, the United States, and more than a dozen other countries. She holds the highest speaking designation in the world, the Certified Speaking Professional.  

Price of the workshop includes: 
Interactive workbook (emailed prior to session)
Live Q&A session following presentation
Recording of session (available for 60 days)
30 days free email one-on-one coaching
Toll Free access
Certificates for all attendees
Date: Thursday, December 15, 2016
Time: 2:00pm ET
Cost: Only $124.00 per dial in line (unlimited attendance)
Are you ready to sign up?
Click here for CAD and click here for USD to register automatically.
Or
Email David@on-the-right-track.com with "Register Me for Customer Service" in the subject line.
Contact Rhonda for details about bringing this program live to your location.   

It is not too late to sign up for the Dec 8 webinar "Time & Workload Management" by Rhonda Scharf. Email: David@on-the-right-track.com  with "Register Me for Time & Workload" in the subject line (session is Thursday @ 2pm ET)
There's a fresh, new podcast every week on itunes. Don't miss it.

 
ATTENTION ASSOCIATION MEMBERS:
If you're an IAAP member, the content of this webinar is in line with the criteria for recertification points. (International Association of Administrative Professionals)
We are happy to offer a discount code to members of AEAP. Please use the code provided to you in your weekly communication when registering.


If you are an ASAP member and enrolled in ASAP's Professional Administrative Certificate of Excellence (PACE), this live webinar will count for 1.5 credits toward your Certificate. (American Society of Administrative Professionals)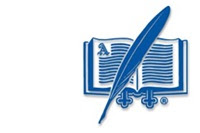 If you are an AAA member, you will receive a certificate that is already good for 1 certification point. (Association of Administrative Assistants)

ON THE RIGHT TRACK is a preferred partner of the International Virtual Assistants Association.
We provide Certificates of Completion following the session as the content of this programs qualifies for many different types of CEUs.
Wondering how we're going to get all this done?

Here's how:
* "Customer Service" is a live, 1-hour webinar you'll call into, while following along on an online presentation.
* Before the session, I'll send you an Executive Overview, which is the workbook you'll use to follow along.
* During the session, I'll host a live Q&A call, in which you can remain anonymous.
* After the session, I'll send you the link to the recording, which will be available for you for 60 days.
* For 30 days following the session, you'll get unlimited email coaching with me


So, now are you ready to sign up?

Click here for CAD,
click here for USD
or
email David@on-the-right-track.com with "Register Me for Customer Service" in the subject line.  

Following the session, you will receive a Certificate of Attendance from David to use in your files to prove your commitment to ongoing education.
Keep ON THE RIGHT TRACK this month!
Rhonda 

Rhonda Scharf CSP
Certified Speaking Professional
ON THE RIGHT TRACK – Training & Consulting Inc. (TM)
Toll Free: 1-877-213-8608
Bus: 613-244-9444
Get your company and staff ON THE RIGHT TRACK to success!
Contact Rhonda today for more information about bringing her into your company or convention to motivate and educate
www.on-the-right-track.com
www.DealingWithDifficultPeople.org
www.MinuteTakingMadeEasy.com
2004 National President of the Canadian Association of Professional Speakers
Named in the current edition of "Who's Who in Professional Speaking"
Recipient of the Spirit of CAPS award 2008