Survive and Thrive as a New Supervisor – Next Webinar July 11 @

2pm ET

Hi David
The transition from staff to "supervisor" can be daunting. Join communication skills expert Pamela Jett as she shares the critical skills required to not only survive, but to thrive in a new supervisory role. Loaded with practical tools and techniques designed to enhance a new supervisor's leadership communication, delegation and time management, as well as techniques to acquire the supervisor's mindset and image, this powerful 60 minute program gets results!

What will you learn: Critical skills to ease the transition from "staff" to supervisor:  
Discover powerful tools to manage "friends" and former colleagues.
Master 3 tools to make communication easier, with everyone… every time.
Leverage the power of "boundary statements" to enhance productivity.
Discover how to manage time and priorities for maximum success:
Learn how to prioritize effectively by understanding 4 key activity types.
Unlock your peak performance with 10 time management tools successful people use.
Master the art of "stewardship" delegation to get things done on time and on target.
Essential tools for tough conversations, performance feedback, and other supervisory challenges
Discover what to say/do when tears flow.
Learn what never to say during a disciplinary conversation—hint… it's not what you think.
Discover language patterns to make disciplinary conversations easier.
Learn how to keep records and notes so that you can hold people accountable.
Master the art of open ended questions to gain cooperation.
Your Presenter: Pamela Jett   

Pamela Jett is an internationally recognized presenter and author on developing leadership skills and improving workplace relationships. As an internationally recognized communication skills expert, speaker and author, Pamela Jett works with professionals to better understand that "Words Matter" when we are looking to achieve results, make an impact and improve effectiveness. Pamela is a true innovator who takes people beyond basic theory and strategy to an unparalleled level of application. 
Price of the workshop includes: 
Interactive workbook (emailed prior to session)
Live Q&A session following presentation
Recording of session (available for 60 days)
30 days free email one-on-one coaching
Toll Free access
Certificates for all attendees
Date: Tuesday, July 11, 2017
Time: 2:00 pm ET
Cost: Only $139.00 per dial in line (unlimited attendance)
Are you ready to sign up?
Click here for CAD and click here for USD to register automatically.
Or
Email David@on-the-right-track.com with "Register Me for Survive and Thrive as a New Supervisor" in the subject line.
 
Contact Rhonda for details about bringing this program live to your location.
There's a fresh, new podcast every week on itunes. Don't miss it.
                                                           

ATTENTION ASSOCIATION MEMBERS:
If you're an IAAP member, the content of this webinar is in line with the criteria for recertification points. (International Association of Administrative Professionals)

We are happy to offer a discount code to members of AEAP. Please use the code provided to you in your weekly communication when registering.


If you are an ASAP member and enrolled in ASAP's Professional Administrative Certificate of Excellence (PACE), this live webinar will count for 1.5 credits toward your Certificate. (American Society of Administrative Professionals)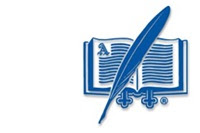 If you are an AAA member, you will receive a certificate that is already good for 1 certification point. (Association of Administrative Assistants)


ON THE RIGHT TRACK is a preferred partner of the International Virtual Assistants Association.
ON THE RIGHT TRACK is a proud member of Canadian Association of Virtual Assistants.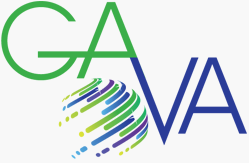 ON THE RIGHT TRACK is a proud member of Global Alliance of Virtual Assistants.
SPONSORS: 
Rhonda Scharf is proudly sponsored by:
Rhonda is a proud user of the products produced by StemsFX. The colors, the variety, and the excellence of these products are superior to the competition. Check them out here when you are ordering office supplies or back to school supplies.
If your company is interested in sponsoring Rhonda, please contact Rhonda@on-the-right-track.com to discuss your company and/or products. Not all requests will be granted.

We provide Certificates of Completion following the session as the content of this programs qualifies for many different types of CEUs.

Wondering how we're going to get all this done?
Here's how: 
* "Survive and Thrive as a New Supervisor" is a live, 1-hour webinar you'll call into, while following along on an online presentation.
* Before the session, I'll send you an Executive Overview, which is the workbook you'll use to follow along.
* During the session, I'll host a live Q&A call, in which you can remain anonymous.
* After the session, I'll send you the link to the recording, which will be available for you for 60 days.
* For 30 days following the session, you'll get unlimited email coaching with me

So, now are you ready to sign up?
Click here for CAD,
click here for USD
or
Email David@on-the-right-track.com with "Register Me for Survive and Thrive as a New Supervisor" in the subject line.  

Following the session, you will receive a Certificate of Attendance from David to use in your files to prove your commitment to ongoing education.
Keep ON THE RIGHT TRACK this month!
Rhonda 


Rhonda Scharf CSP
Certified Speaking Professional
ON THE RIGHT TRACK – Training & Consulting Inc. (TM)
Toll Free: 1-877-213-8608
Bus: 613-244-9444
Get your company and staff ON THE RIGHT TRACK to success!
Contact Rhonda today for more information about bringing her into your company or convention to motivate and educate
www.on-the-right-track.com
www.DealingWithDifficultPeople.org
www.MinuteTakingMadeEasy.com
2004 National President of the Canadian Association of Professional Speakers
Named in the current edition of "Who's Who in Professional Speaking"
Recipient of the Spirit of CAPS award 2008